Fall Into 4-H Opportunities
Find this article at:
go.ncsu.edu/readext?730639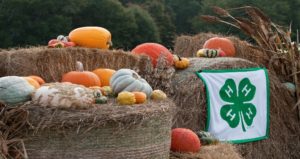 Now that summer has come and gone, and COVID-19 is still here, we have had to make some changes to how Pender County 4-H typically offers programs this fall. Below are the upcoming 2020 events and activities 4-H youth can participate in. If you have any questions, please reach out to 4-H Agent, Liz Peterson, at liz_peterson@ncsu.edu. We will try to keep this updated as new programs are scheduled.
Pumpkin Carving & Decorating Contest: We extended our deadline to Friday, October 23rd at 5 p.m. to get your registrations in! There are three categories: orignal carving (no template), fancy carving (template), and decorated (no carving). There are also 4 different age categories. Prizes will be awarded to our winners!
ASPIRE ACT PREP: ASPIRE is an ACT prep program designed to bridge deficits in rural high school students' performance on the ACT. Students will learn techniques and strategies for improving their ACT scores in an online environment. A minimum of 3.2 GPA is required to apply. Click the link for more information and to apply. The cost is $75. Apply ASAP! Virtual classes are available as follows:
September 28–December 10
September 29–November 21
October 1–March 4
October 6–March 9
January 5–March 11
NATURE ADVENTURES WITH NC 4-H CAMPS: Nature Adventures is a virtual learning program aligned with North Carolina Standard Course of Study teaching standards provided for FREE for educators and families. Registration is required. Review the schedule below:
September 18 @ 9 a.m. – Coastal Ecology
October 1 @ 9 a.m. – Beaver Pond Exploration
October 14 @ 9 a.m. – Pine Forest Ecology
October 27 @ 1 p.m. – Stories in the Stars Astronomy
November 9 @ 1 p.m. – Nature Crafts
November 20 @ 9 a.m. – Outdoor Survival Skills
December 8 @ 9 a.m. – Sharks Teeth & Fossils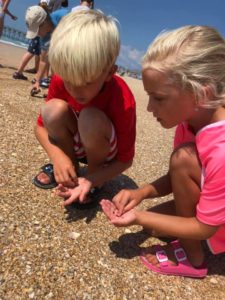 4-H SHOWCASE OF TALENT: 4-H Entertains is not your typical competition activity. The acts are selected for skill, content, and entertainment value, and to create a well-rounded show. Acts that are selected will showcase their talent on a webinar during National 4-H Week in October! Registration is due September 21 at NOON! Contact Liz if you are wanting to register!
4-H VIRTUAL CRAFT FAIR: We know that the NC State Fair will not be your typical fair this year. That is why NC 4-H is offering a Virtual Craft Fair! The purpose is to share crafts you have been working on for your county or state fair, but were not able to enter due to COVID-19 restrictions. This allows youth to still grow and practice their self-expression and reflection while displaying creativity in their 4-H craft projects. Registration is due November 2.
4-H HAY BALE DECORATING FUN: Every year, 4-H Clubs are able to decorate a hay bale at the NC State Fair. This year, families are able to do it safely at home! We are promoting 4-H and fun family time with this project, which I open to all 4-H'ers and their families. Registration is due November 23, and prizes are to be determined!