Master Gardener Volunteers of Pender County Initial Certification Training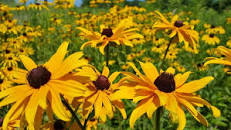 Interested in becoming an Master Gardener℠ volunteer to learn about horticulture and help your community? We will start the 16-week course on January 8, 2020, from 9 a.m.–noon at the N.C. Cooperative Extension, Pender County Center.
Please see the flier for more information and fill out the application. You will be notified as soon as possible if you are selected for the next program. If selected, there is a $110 program fee. The application is due December 1, 2019. For questions, please contact Tiffanee Conrad, Pender County Horticulture & Local Foods Agent at tiff_conrad@ncsu.edu or call 910-259-1235.